CTC Local is an innovative end-to-end internet marketing company. We are made up of Internet Marketing Professionals who have a proven ability of generating a return on investment for their clients.
We offer a unique approach when speaking to existing and perspective clients. We are successful because we never offer a cookie cutter solution. Success online happens when a solution is tailored to fit YOUR business not your business category.
Contact us today for a free internet marketing assessment. We'll show you where your areas of strengths are and where your weaknesses may be causing you to miss money making opportunities.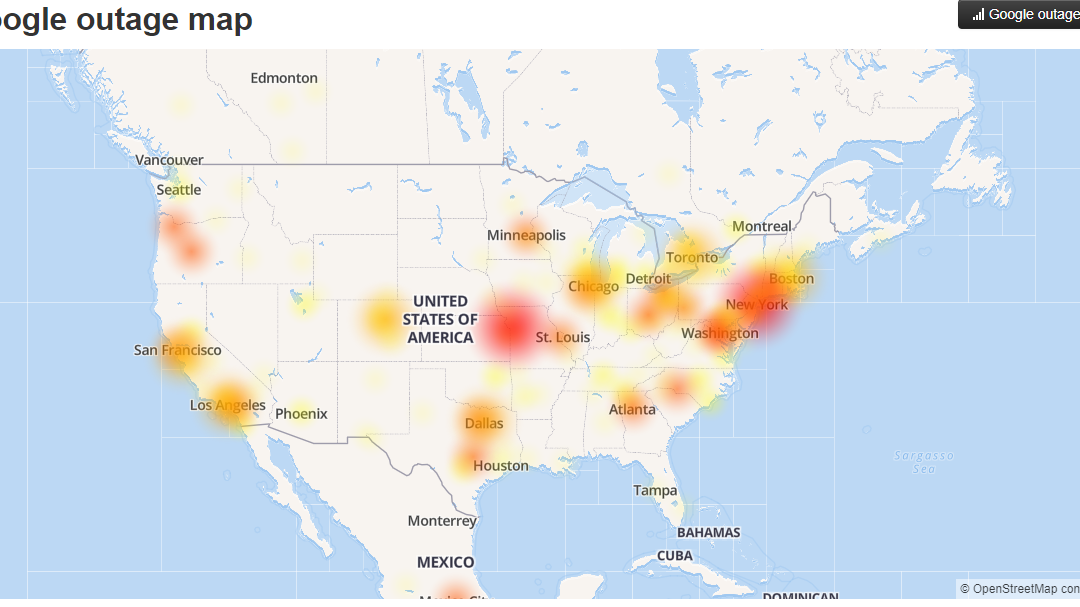 According to Downdetector.com and reported by the Independent UK Google and related sites like YouTube, Google Drive, Gmail, etc. have been experiencing network outages. A review of the outage ma shows tier 1 metros such as Los Angeles, New York, San Fransisco that seem to be most affected. Second and third tier metros such as Charlotte, NC do not appear to be nearly as affected.on the map below
On the map shown below are the main Google Data Centers across the US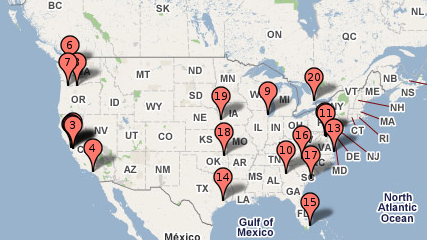 According to Google here are links to the various Data centers in the US. Google relies on their distributed data centers to power their Search Engine and other products like Drive, and Gmail.
Americas
The question many are asking is why and what does this mean? One reason for concern is that Google operates by redundancies. If this is affecting all over, does this become a national security risk? In light of the latest hack where 140 million people had their credit information exposed as well as today's political climate, these are stories to pay close attention to for the near future.